We're Hiring  
We currently have the following available positions.  Please click for details of the role and the application process.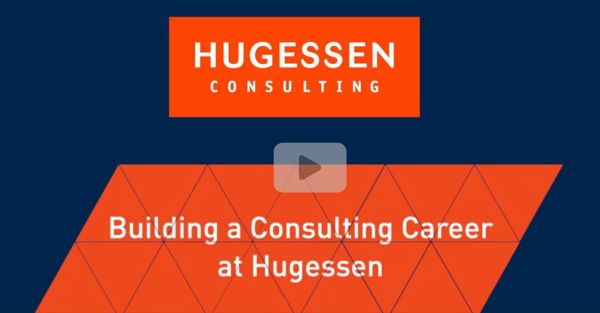 Watch this video to learn more about building a consulting career at Hugessen.
Grow Your Career at Hugessen 
We seek intelligent, analytical, interesting, driven, curious, well-rounded team players with an interest in executive pay, finance and governance. Our analyses and recommendations are relied upon at the highest level of corporate decision making, and so we hire individuals who possess exceptional communication skills, maturity and judgment, are detail oriented, and take pride in their work. If you are a professional who enjoys learning different business models, seeing the bigger picture, and adapting to new roles and circumstances, we are interested in talking to you.
At Hugessen, we are proud of our high-performing and collaborative culture. Our people are curious, driven, enthusiastic, and supportive. We have professionals with diverse career backgrounds including law, governance, investment banking, private equity, and management consulting. 
We are a people-focused firm, committed to fostering a diverse and inclusive environment where you have the mentorship and coaching to build a fulfilling and meaningful career.  At Hugessen, you will experience accelerated learning and growth through:
Exposure to the 'top of the house' – you will have direct exposure to Boards and Management teams at a very early career stage; you'll be at the table where important decisions are being made at some of Canada's largest and most prominent organizations 

Diversity of projects – you will rapidly learn and develop through exposure to a diversity of client mandates with different leaders in the firm and tight-knit, agile project teams; your coach will help influence your project staffing so you get broad exposure that takes into account your development goals and personal interests

High-touch tailored coaching – you will have access to a professional coach who is dedicated to supporting and facilitating your career growth

Strong 'one team' culture – you will be part of a strong team culture where team members are supportive of your goals and aspirations and will actively help you get there through apprenticeship, mentorship, and frequent feedback; you will have daily interactions with leaders at all levels